Sugarcane Fiber - Bagasse To-Go Bags
100% Tree-Free. 100% Compostable. 100% Recyclable.
Create a custom printed bag that shows off your brand and uniqueness while being eco-friendly.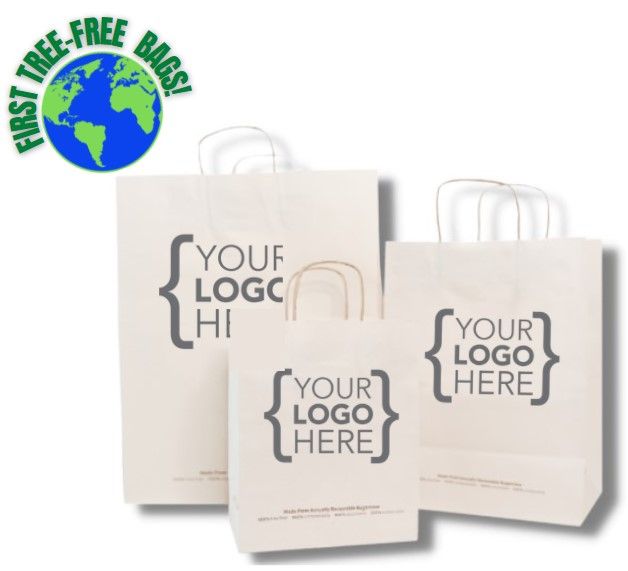 ECO-FRIENDLY- Custom Printed

FIRST EVER - 100% Tree-Free Paper To-Go Bags

Get custom printed bags in as little as 90 days. Priced competitively at as little as $0.24 cents a bag, Eco-Friendly and Wallet-Friendly!
Sugarcane fiber (bagasse) is an ethically sourced and renewable alternative to traditional packaging sources, such as Kraft paper and plastic packaging.
Durable

100% Bleach-free

Tree-free

Most sustainable bag on the market
Your customers will thank you and so will the planet!! Be the hero this World needs, take steps to reduce your carbon footprint.


Why Use Sugarcane Bags Vs. Kraft or Plastic?

Scroll down to complete the custom printing order form


Minimum bag orders apply - 30,000 bags

Color printing on product - 3-color or 4-color options

Looking for over 100,000 bags? We'll send you our reduced pricing. Just send us your contact information below.

Questions? Send an email over to our team at communication@auburnsupplygroup.com and we can help!
FREE SHIPPING IN THE CONTINENTAL U.S.