Using Compostable products made from plant-based materials is a simple way to help your business go green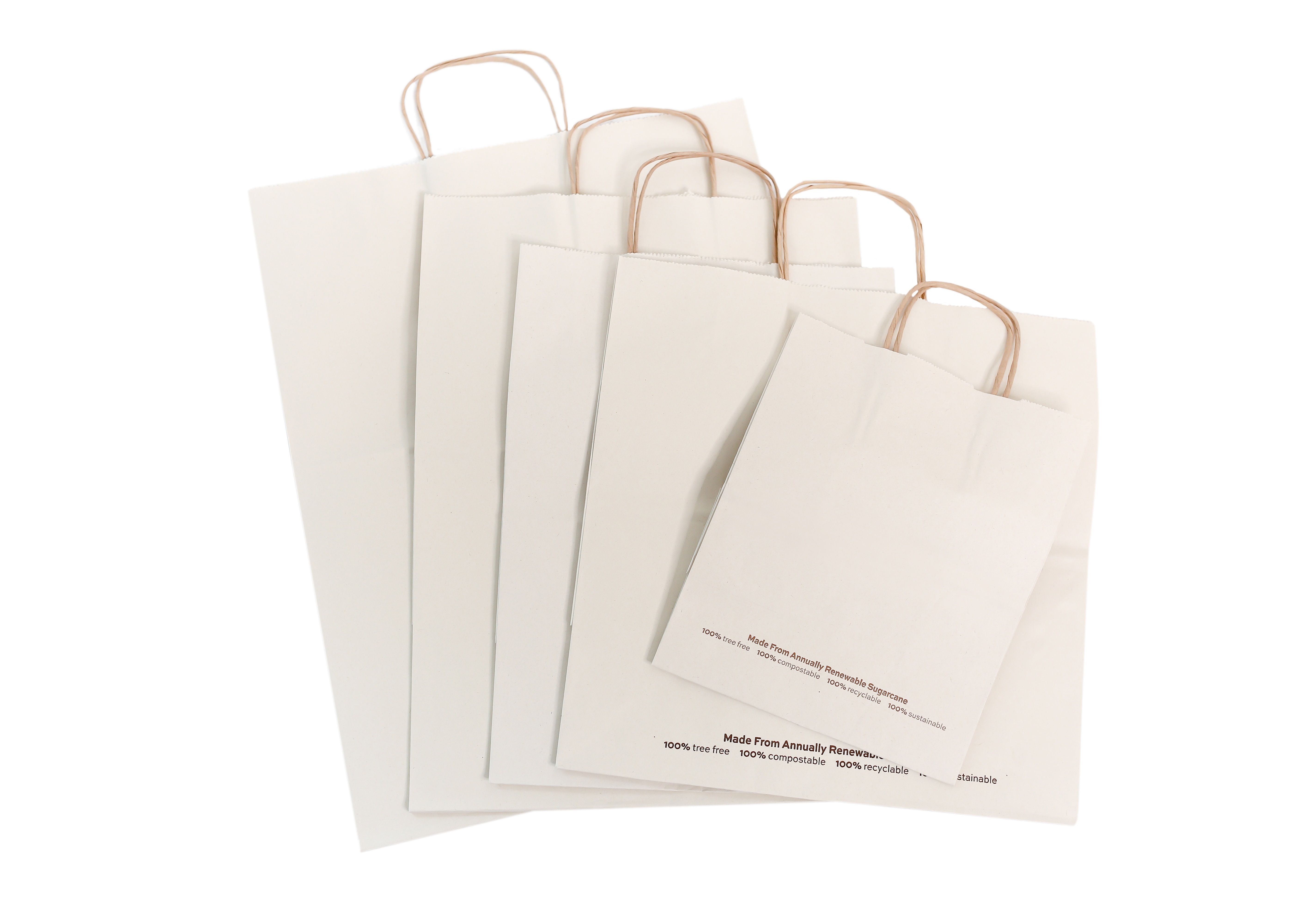 The Most Eco-Friendly Bag On The Market
Elegant twist handle bag that can be printed on in any color and is designed to be sturdier and better for the environment than traditional Kraft bags.
100% Tree-Free (Sugarcane Fiber - Bagasse)
100% Compostable
No Bleach, Toxins
100% Vegetable Ink For Printing
Restaurants, cafes, brewers, theaters, festivals, catering companies, schools, partnerships, facilities, hotels and more.
We are proud of our sustainable supply chain. Our fully traceable products are made in quality controlled conditions from sustainability sourced or recycled materials, minimizing waste and maximizing transport efficiency give benefits all around.
Expert Service
& Evaluations
We use our experience and knowledge of the industry built over the last decade to help businesses maximize efficiency and find new solutions that make each business even stronger. We evaluate your current products and produce and assist in implementing an environmentally sustainable program that is right for your facility.
CREATING COMMUNITY | SUSTAINING OUR HEALTH | PRESERVING THE PLANET
Looking out for the health of individuals, families, communities, and the planet.
Use compostables and lighter impact alternatives to single use Styrofoam and plastic disposables. Once disposed of, compostable products become healthy new soil through composting. Compostables use less energy and water manufacture, make less pollution than petroleum based products and are made from renewable resources and waste materials. Using compostables contributes to improving the biodiversity and habitats of our local environment in turn improving the health of our planet.
Custom Products
| | | | |
| --- | --- | --- | --- |
| | | | |
| PAPER | BAGS | NAPKINS | DRINK SLEEVES |